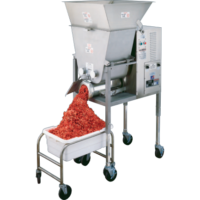 The Hollymatic 190 Automatic Feed Grinder was designed for first grind coarse ground production of whole muscle products in supermarkets and meat plants. The 190 features a compact design high strength/ torque augers and can take on grind tempered meat and large fresh meat pieces with ease and speed.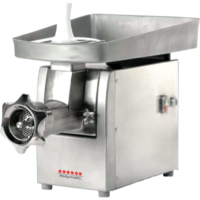 Hollymatic's manual feed table top grinder provides the perfect size for your operation. This powerful unit features an all stainless steel, easy to clean design.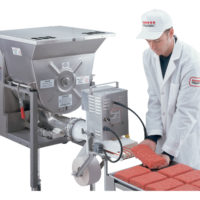 The 120 Precision Bulker is a grinder attachment that portions meats precisely and consistently. Reliability and durability are insured by modern electronic controls and rugged construction.